Developer Relations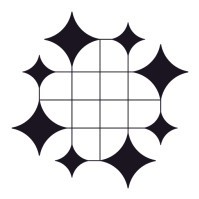 Coherence
Software Engineering
New York, NY, USA · Remote
Posted on Friday, June 30, 2023
Coherence aims to make development teams productive by offering them a vertically integrated toolkit for best practice workflows that make deploying their software orders of magnitude easier. We enable teams to have the best possible developer experience and let them focus on the problems that matter for their end users.
Coherence is a seed-stage company with a small, focused team. We're a fully-remote organization committed to working with the right people no matter where they're located. And we're lucky enough to be backed by some of the best investors in the world, giving us the resources to build things right and think for the long term.
RESPONSIBILITIES
Developer Advocates at Coherence will build and engage our community of developers as they build on our platform, creating content, participating in dialogue in relevant channels, speaking at events all in an effort to help our community learn how to build software with Coherence. You'll collaborate closely with the other product and engineering teams to advocate for the community internally, set roadmaps and define and launch new features.
Developer Relations requires people with technical backgrounds who can also communicate and empathize with developers who are building on the Coherence Platform. This role would appeal to you if you love coding and thinking through advanced scenarios, just as much as communicating with a variety of partners. You enjoy helping people solve problems, writing code samples, and communicating to a broad audience.
Produce engaging demo content, technical documentation, code samples, video tutorials, case studies, blog posts and other resources that will educate, entertain, and inspire developers to build with Coherence.
Nurture relationships with integration partners by building and managing a strong community, helping them talk about their own success with the brand as well as find solutions to product issues.
Raise awareness of Coherence by engaging with developers in various online communities, at events, meetups or conferences.
Improve our documentation and onboarding flow to empower developers with the resources they need for a seamless self-serve experience.
Represent our developer community internally and help create a top-notch developer experience using insights gained from interacting with developers about their experience and pain points.
REQUIREMENTS
Excited to work in a fast-paced, quickly changing startup environment.
A kind human who wants to build an extraordinary product, culture and brand.
Knowledge of common web development frameworks like: Django, Rails, Express, Next.js, Elixir, redwood.js, etc…
CS degree or some equivalent programming experience
Experience writing technical content (articles, blog posts, tutorials, videos, etc)
Active involvement in existing developer communities (Hacker News, Reddit, Twitter, GitHub, DEV, etc)
BENEFITS
You'll be working in a high energy, fast-paced environment
Meaningful equity ownership
Competitive health insurance & benefits
Open vacation policy
Your own budget to sponsor your favorite open-source projects
Coherence is committed to promoting equality, inclusion, and diversity. We're an equal-opportunity employer of the brightest minds we can find — regardless of race, gender, age, religion, sexual orientation, or identity.
If you're interested in joining us, send a note to [email hidden]!